Modern Drama
This section contains plays written or premiered after 1945.
Showing 379-396 of 1,737 items.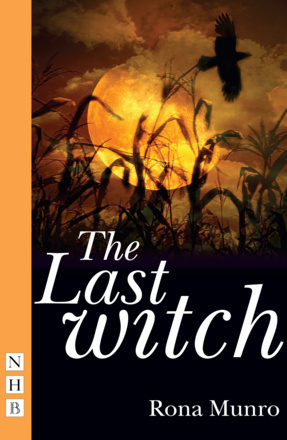 A play about the last woman to be executed for witchcraft in Scotland, The Last Witch explores the psychological rifts that can divide close communities and drive families apart.
A poignant and hilarious play about love, sex, birth, death and salsa classes, following three generations of women over one extraordinary year.

An explosive drama about how one terrible moment can change lives irrevocably.

A darkly comic stage adaptation of The Trial, relocating Kafka's classic novel to twenty-first-century London.

A wonderfully theatrical adaptation of the much-loved children's classic, with songs by Neil Hannon.

Two plays from playwright Gary Mitchell, known for his powerful explorations of the conflicts troubling Northern Ireland.

An almost unbearably moving story of veiled emotions running deep, based on the true life situation of Rex Harrison's wife, Kay Kendall, and her early death from cancer.

A poignant family drama set in Chicago against a backdrop of the Great Depression and the inescapable racism of the times.

A play about love, death, identity and evolution, from the bestselling and highly acclaimed novelist.

A gripping play about the nature of violence.

An eminently actable, and readable, version of the well-loved story about a passionate but doomed love affair, one of the most famous and enduring love stories in the English language.

A darkly comic play about the disintegration of a family get-together.

A startling and darkly comic drama about childhood, family and fantasy. Winner of the Bruntwood Prize 2011.

A funny and tender drama that explores how even if you live on the brink, destiny can have a way of surprising you.

A sharp black comedy with a tender heart that explores the paths we take in life and their repercussions on the people we love most.

A startlingly theatrical look at what happens when a politically inflammatory video goes viral and it all kicks off.

A play about conflicted desire and dangerous loyalties in a world trembling in the grip of a devastating epidemic.

A comedy drama about being young, working in a shit job, living in debt, and all the funny and sad things you do to cope.