Modern Drama
This section contains plays written or premiered after 1945.
Showing 235-252 of 1,722 items.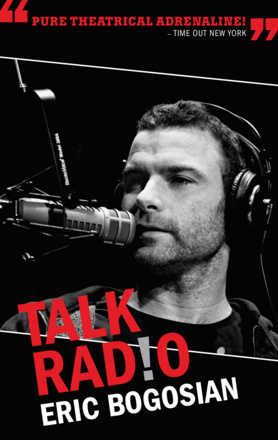 A high-voltage portrait of a late-night shock jock, made into a film by Oliver Stone.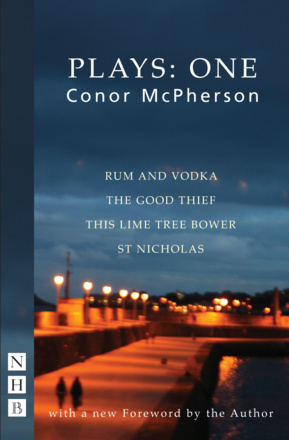 Four early plays from the author of The Weir, with a foreword by the author.
New Scottish Plays

A collection of seven plays from Scottish writers, reflecting the upsurge in Scottish playwriting in the late twentieth century.

Ten short plays by Caryl Churchill, written for stage, radio and TV, selected and introduced by the author.

New Drama from Argentina, Cuba, Mexico and Peru

An essential introduction to the fascinating but largely unexplored theatre of Latin America, featuring new translations of five contemporary plays written by some the region's most exciting writers.

Spanning almost ten years and embracing a remarkable range of style and subject matter, this is the third volume of Churchill's Collected Plays,

The fourth volume of the collected plays of one of the best playwrights alive.

From the Canadian author of Cold Meat Party and Love and Human Remains, in sharp, non-stop dialogue, True Love Lives tears open the nuclear family and finds the heart that is often lost and forgotten. 

 

Just because we're all grown up doesn't mean we have everything figured out. As five old friends try to reclaim their high school glory days, they charge headfirst into the secrets they all tried to run so far from. 

Vern Thiessen, winner of the Governor General's Award for his play Einstein's Gift, gives a voice to one of the most silent characters in history: Anne Hathaway, the wife of William Shakespeare.

Somehow, two families are going to have to live together — if they don't kill each other first. Jonathan Garfinkel's gripping socio-political drama 'attacks the Israeli-Palestinian question through laughs and magic realism' NOW Magazine.

The third collection of plays by one of Ireland's most celebrated contemporary playwrights. Contains: Shining City, The Seafarer, The Veil, The Birds and The Dance of Death. With a foreword by the author.

Four urgent and explosive plays by award-winning playwright Evan Placey, each tackling issues facing young people today.

Five plays by leading playwright Lucy Kirkwood: Tinderbox, it felt empty when the heart went at first but it is alright now, small hours, NSFW and Chimerica. With an introduction by the author.

Two plays by a leading African-American playwright and director, Barbecue and Bootycandy.

Two plays by David Edgar, written thirty-five years apart, both exploring the theme of youth and revolution.

Seven new plays from VAULT Festival

An anthology of seven of the best plays from VAULT Festival 2019, London's biggest and most exciting arts festival.

The fifth volume of the collected plays of one of our finest playwrights.