Modern Drama
This section contains plays written or premiered after 1945.
Showing 145-162 of 1,709 items.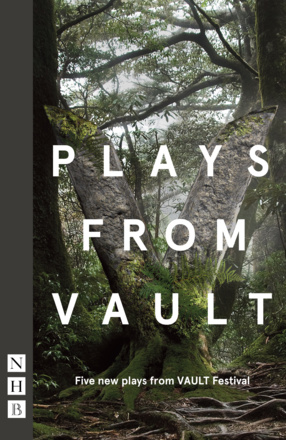 Five new plays from VAULT Festival
An anthology comprising five of the best plays from VAULT 2016, London's biggest and most exciting arts festival.
Five plays by leading playwright Lucy Kirkwood: Tinderbox, it felt empty when the heart went at first but it is alright now, small hours, NSFW and Chimerica. With an introduction by the author.

Two plays by a leading African-American playwright and director, Barbecue and Bootycandy.

97 Monologues and Scenes by Female and Trans Playwrights

A collection of monologues and scenes from The Kilroys List, a vetted collection of plays written by female and trans writers, nominated by hundreds of professional artistic directors, literary managers, professors, producers, directors, and dramaturgs.

Two plays by David Edgar, written thirty-five years apart, both exploring the theme of youth and revolution.

Three provocative dramas, Paradise Blue, Detroit '67 and Skeleton Crew, making up a play cycle examining the sociopolitical history of Detroit.

Seven new plays from VAULT Festival

An anthology of seven of the best plays from VAULT Festival 2019, London's biggest and most exciting arts festival.

The riveting story of a woman haunted by internal regret when she fails to critically prioritise her world

The fifth volume of the collected plays of one of our finest playwrights.

A collection of plays by the acclaimed film director, playwright and screenwriter: This Is Our Youth, The Waverly Gallery and Lobby Hero.

A masterful new translation of Chekhov's exploration of yearning and disillusionment.

Three new dramas, written as a response to Dante's Divine Comedy.

Two plays by the award-winning dramatist, the first Asian-American female playwright to be produced on Broadway.

Adrienne Kennedy's acclaimed play about an interracial love affair in the 1940s, in a volume with two other plays: Etta and Ella on the Upper West Side and Mom, How Did You Meet the Beatles?

Three intricately interwoven plays about family, heritage and legacy.

Two lovers experience a baffling series of relationships together, each one just slightly and tantalizingly different.

There is limited availability of this title. Please

enquire

before placing your order.

A potent drama set over the course of a single afternoon. A reunion between two long-estranged women brings to light a buried memory and two teenagers' wild secret.

Janet and her mother Margaret both live on Mapleview Lanes - the perfect neighbourhood with the perfect neighbours, until Lewis Chance buys a house on their street to open a group home for troubled adolescents.