Modern Drama
This section contains plays written or premiered after 1945.
Showing 109-126 of 1,668 items.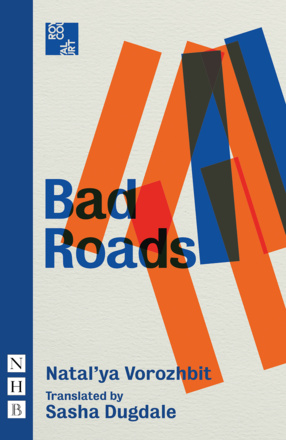 A heartbreaking, powerful and bitterly comic account of what it is to be a woman in wartime.
A play about freedom, guilt and the possibility of redemption, premiered by the Royal Shakespeare Company.

A poignant two-hander about memory, truth and love.

A thrilling play based on the nineteenth-century Red Barn Murder in Suffolk, rediscovering the lost story of the murder victim, Maria Marten.

A dramatic tale of a young Japanese girl's sexual awakening, and ultimate social downfall, in Hawaii's harsh sugar-cane plantation system of the early twentieth century. In this moving elegy to his own aunt on whose life the story is based, Gotanda juxtaposes the world of traditional Japanese arts, such as pottery and the tea ceremony, with the conflicting social realities of a culture in transition.

A gut-wrenchingly funny, achingly sad play featuring jaw-dropping moments of physical comedy.

A collection of Paula Vogel's work, surveying a remarkable decade of her writing for the stage. Her singular voice is exhilarating, comic and heartbreaking by turns.

A play about the challenges of being on the school football team – and secretly gay.

The Tony Award-winning musical about an Egyptian band that gets stranded in a small Israeli desert town.

A revealing play that goes behind the public face of charities, journalists and NGOs.

Two plays by a leading African-American playwright and director, Barbecue and Bootycandy.

A short and unnerving play about families, property and rampant vegetation.

The internationally renowned team of Peter Brook, Marie-Hélène Estienne and Jean-Claude Carrière revisit the great Indian epic The Mahabharata, thirty years after Brook's legendary production took world theatre by storm.

A play by young Spanish dramatist David Planell, about the hilarious attempt to get an accident video shown on TV, releasing undercurrents of racism in society.

A poignant drama about attitudes to teenage pregnancy in 1960s Britain.

A darkly funny comedy about modern freak shows, love and cream buns. Loads of cream buns.

A drama about a Dublin artist haunted by a mysterious accident in her past.

A short play about a family divided by politics, first performed in the week of Donald Trump's inauguration in 2017.