Modern Drama
This section contains plays written or premiered after 1945.
Showing 55-72 of 1,641 items.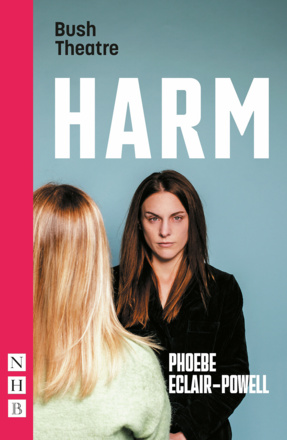 A thrilling and razor-sharp twisted comedy on the corrosive effects of social media and isolation.
Set in the French Alps in 1940, this thrilling play – based on truth – is an enthralling, entertaining and ultimately moving portrait of seven exceptional women.

An arresting, thought-provoking play about racial and social issues of the late 1950s, by the first woman to win two Pulitzer Prizes for Drama.

Monologues and Reflections on Motherhood

A collection of dramatic monologues and real-life reflections by some of the UK's leading writers, artists and thinkers, and explores all the guilt, joy and absurdity, the regrets, pressures and taboos surrounding motherhood.

Emily's Mann's play about the icon of the American feminist movement, Gloria Steinem. With a Foreword by Gloria Steinem herself.

Adrienne Kennedy's acclaimed play about an interracial love affair in the 1940s, in a volume with two other plays: Etta and Ella on the Upper West Side and Mom, How Did You Meet the Beatles?

Pulitzer Prize-winning playwright Tracy Letts dissects the midlife crisis in a play that combines humanity with humour.

A blistering musical about a Black, queer writer, at war with a host of demons. Winner of the 2020 Pulitzer Prize for Drama.

There is limited availability of this title. Please

enquire

before placing your order.

An acclaimed play tracing the effect that the US Constitution has had on four generations of women in the author's family. A finalist for the 2019 Pulitzer Prize for Drama.

Two dark fairy tales from Canadian playwright Pascal Brullemans.

Three short plays from an award-winning Canadian, centring on the inner lives of women.

Stories of the Canadian Arctic intersect in this epic five-hundred-year journey led by a one-eared polar bear.

A smart and intense play from an award-winning Canadian playwright, about the complexities of relationships and community, and the nature of consent.

Six Short Plays

Six short plays exploring estrangement and loneliness, moving towards redemption and hope.

A symphony of characters searching for meaning in a complicated and unstable world. Part of the 2019 National Theatre Connections Festival.

A play about friendship and loss – and the way people try to do the right thing for their mates when there isn't really a right thing to do. Written specifically for young people as part of the 2019 National Theatre Connections Festival.

A heartwarming, joyful and dazzlingly funny exploration of bittersweet nostalgia and the enduring power of friendship.