Modern Drama
This section contains plays written or premiered after 1945.
Showing 181-198 of 1,736 items.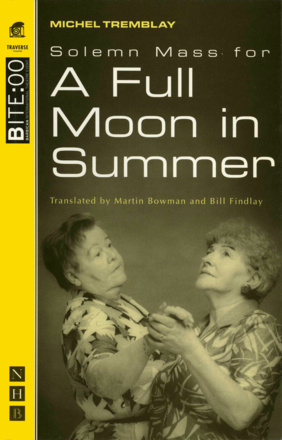 A bold, quirky play from the renowned Quebecois writer, translated into a robust and earthy Scots.
A delightfully morbid black comedy with a nod to Hitchcock's Rope.

A panoramic historical drama about the man whose devotion to Hitler blinded him to the worst crime of the twentieth century, drawing closely on Gita Sereny's definitive and magisterial biography of Albert Speer.

A tried-and-tested stage adaptation of Barry Hines' novel A Kestrel for a Knave, about a troubled young boy who finds and trains a kestrel.

Two plays by award-winning playwright Marie Jones: the smash hit Stones in His Pockets, and an earlier monologue A Night in November.

The multi-award-winning playwright explores the subjects of football and sectarianism, set during the 1994 World Cup.

Hollywood comes to rural Ireland in this hilarious multi-award winner which ran for four years in London's West End.

A provocative drama about good intentions going awry, from the well-known stage and screen actor.

A play about love, death, identity and evolution, from the bestselling and highly acclaimed novelist.

A triptych of love stories in a play about unrequited affection, obsession, sex, and the possibility of being happy.

A comedy drama portraying a ghastly family gathering with great humour and unflinching honesty.

A potent drama set over the course of a single afternoon. A reunion between two long-estranged women brings to light a buried memory and two teenagers' wild secret.

A wide-ranging collection of work from the Pulitzer Prize-winning author of Angels in America.

A play written for young people to perform, about two schoolgirls and their daring response to the Cuban Missile Crisis.

Set in a snooker club, a betting shop and a local church, each play introduces a mix of young cornerboys, old cowboys and chancers of any age in a lyrical, poignant and often hilarious account of lost dreams and thwarted ambitions.

An imaginative reworking of the children's classic, from the UK's leading author of plays for young audiences.

A classic fairy tale with a twist, from the UK's leading author of plays for young audiences.

An explosively topical play about institutional corruption in Northern Ireland.