Modern Drama
This section contains plays written or premiered after 1945.
Showing 163-180 of 1,737 items.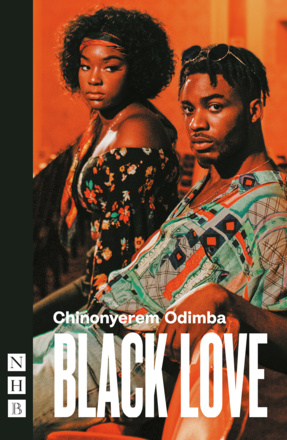 An explosion of form-busting storytelling, combining real-life stories, imagined worlds, and new songs inspired by an R&B heritage.
A worm's eye view of post-Communist Russia.

A contemporary, lyrical love story that explores the changes and choices that pull us from the places and people we love.

A hilarious, chaotic, Dickensian caper for the stage, based on the award-winning BBC Radio 4 series.

A short dark comedy from Spain, in which a naive middle-aged transvestite encounters a petty thief nicknamed 'sour face'.

A powerful play about the life of playwright August Strindberg, focusing on what he called his 'Inferno' period, when he suffered a notorious breakdown in Paris in 1896.

A wild and slippery fantasy from French-Canadian writer Olivier Choinière, translated by Caryl Churchill, exploring our insatiable appetite for private lives made public.

There is limited availability of this title. Please

enquire

before placing your order.

A tense relationship drama which examines how the effects of one moment can ripple through a galaxy of lives. In the Multiplay Drama series.

Renowned poet and dramatist Liz Lochhead tells the story of Frankenstein's creation.

A heart-warming and belly-achingly funny story about falling in love for the very first time.

A short play about the protests at Greenham Common, a political landmark in the fight for nuclear disarmament.

A disquieting and darkly funny play which shines a light on the state of mental-health services in modern Britain. In the Multiplay Drama series.

Two exhilarating and teasingly entertaining one-act plays from one of the UK's leading playwrights.

An exhilarating, challenging new play by Amnesty Award-winning playwright Clare Bayley.

A moving, comical and eye-opening story of four young women fighting for education and self-determination against the larger backdrop of women's suffrage.

Pearl Cleage's play Blues for an Alabama Sky is staged at the National Theatre, London, in September 2022.

A play about the human cost of surrogacy, and what we'll overlook to get what we want.

A sharply funny, moving play set during the Troubles in Northern Ireland and celebrating women's strength under siege.