Modern Drama
This section contains plays written or premiered after 1945.
Showing 1-18 of 1,667 items.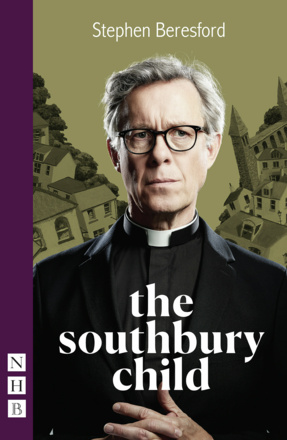 A darkly comic play exploring family and community, the savage divisions of contemporary society and the rituals that punctuate our lives.
A sharp, timely and gloriously funny new play that asks what faith really means in the age of artificial intelligence. Winner of the Bruntwood Prize Judges' Award.

A brilliant, award-winning play for a solo actor, about a young, successful barrister forced to confront the patriarchal power of the law.

A troublesome comedy set in our contemporary post-pandemic capital, full of illicit sex, political hypocrisy and the machinations of a fame-hungry elite.

Giles Terera's boldly inventive debut play about Olaudah Equiano and the historical movement to abolish slavery - a timely response to the social upheaval the world has witnessed in recent years.

A play that tells the remarkable true story of an inspiring and brilliant woman: Ellen Wilkinson, who was a campaigning Labour MP in the 1930s and 40s.

A new play about a brilliantly dysfunctional family, premiered at Hampstead Theatre, London, in March 2022.

A dynamic and heartfelt new play exploring the challenges of communication, the joy in friendship and the power of finding your own way of being heard.

A powerful and striking play that explores aspiration, social mobility and getting caught between classes.

A fast-paced and sharp-edged coming-of-age story about three young footballers, exploring the impact of relentless change on London's communities.

A profoundly moving play about a young Ugandan boy's journey from childhood innocence to child soldier, seen through the eyes of those that love him and those that betray him.

An engrossing verbatim created from five years of interviews with twelve young people from across the UK. A captivating portrait of their teenage years as they journey into adulthood.

An insightful, moving and tremendously funny coming-of-age drama about the unfairness of growing up in a world where you don't make the rules.

Two sweet and saucy comedies from an award-winning Irish playwright.

A play about death and rebirth, from an award-winning Irish playwright.

A play about sex, secrets and suspicion, winner of the 2017 Fishamble New Writing Award.

With a Welsh-language translation, Un Bore Mawrth

A funny and playful drama written specifically for young people, about what happens when the world literally turns upside-down. Bilingual edition: includes the original English play with a Welsh-language translation, Un Bore Mawrth, by playwright Daf James.

A funny and poignant play for one actor that tells a story of desire, control, raised blinds and lowered boundaries. This edition also includes the monologue Phoenix.