Maud Dromgoole

Maud Dromgoole is a writer from London. Her plays include: Mary's Babies (VAULT Festival/King's Head/Fertility Fest @ Bush Theatre/Jermyn Street Theatre, London, 2019); Rosa, Ursula and Richard (Finalist Mercury Weinberger Prize; reading at Old Red Lion); Blue Moon (Bread and Roses/The Courtyard/Arcola – as short play).
Her short plays include Sleeping Beauty (The Bunker); Milk (The Bunker/Hackney Attic); Cake (The Cockpit/Tristan Bates Theatre); The Boy James (Love Bites); A Violet in the Youth of Primy Nature (Theatre Utopia) and Selkie (Southwark Playhouse/Old Red Lion).
Her sitcom Acting Up was shortlisted for BBC Writersroom Comedy Script Room.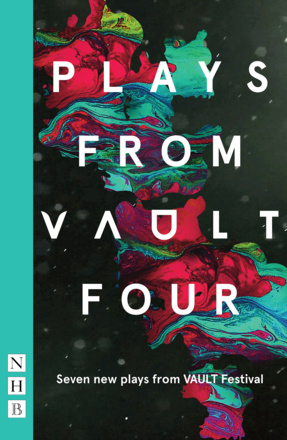 Seven new plays from VAULT Festival
An anthology of seven of the best plays from VAULT Festival 2019, London's biggest and most exciting arts festival.
A provocative, funny and fascinating play, inspired by the true story of Mary Barton and her husband Bertold Wiesner, pioneers of fertility treatment.

A hilarious, macabre love story about a pregnant couple of activists attempting to offset the carbon footprint of their unborn baby's life.