Jack Thorne
Jack Thorne is a playwright and screenwriter. His plays for the stage include: After Life, an adaptation of a film by Hirokazu Kore-eda (National Theatre, 2021); the end of history... (Royal Court, London, 2019); an adaptation of Charles Dickens' A Christmas Carol (Old Vic, London, 2017); an adaptation of Büchner's Woyzeck (Old Vic, London, 2017); Junkyard (Headlong, Bristol Old Vic, Rose Theatre Kingston & Theatr Clwyd, 2017); Harry Potter and the Cursed Child (Palace Theatre, London, 2016); The Solid Life of Sugar Water (Graeae and Theatre Royal Plymouth, 2015); Hope (Royal Court, London, 2015); adaptations of Let the Right One In (National Theatre of Scotland at Dundee Rep, the Royal Court and the Apollo Theatre, London, 2013/14) and Stuart: A Life Backwards (Underbelly, Edinburgh and tour, 2013); Mydidae (Soho, 2012; Trafalgar Studios, 2013); an adaptation of Friedrich Dürrenmatt's The Physicists (Donmar Warehouse, 2012); Bunny (Underbelly, Edinburgh, 2010; Soho, 2011); 2nd May 1997 (Bush, 2009); When You Cure Me (Bush, 2005; Radio 3's Drama on Three, 2006); Fanny and Faggot (Pleasance, Edinburgh, 2004 and 2007; Finborough, 2007; English Theatre of Bruges, 2007; Trafalgar Studios, 2007); and Stacy (Tron, 2006; Arcola, 2007; Trafalgar Studios, 2007).
His radio plays include Left at the Angel (Radio 4, 2007), an adaptation of The Hunchback of Notre Dame (2009) and an original play People Snogging in Public Places (Radio 3's Wire slot, 2009).
He was a core writer in all three series of Skins (E4, Channel 4, BBC America), writing five episodes. His other TV writing includes National Treasure, The Last Panthers, Glue, The Fades (2012 BAFTA for Best Drama Series), Shameless, Cast-Offs, This Is England '86 (2011 Royal Television Society Award for Best Writer – Drama), This Is England '88, This Is England '90 and the thirty-minute drama The Spastic King.
His work for film includes the features War Book, A Long Way Down, adapted from Nick Hornby's novel, and The Scouting Book for Boys, which won him the Star of London Best Newcomer Award at the London Film Festival 2009.
He was the recipient of the Writers' Guild of Great Britain Award for Outstanding Contribution to Writing in 2022.
Showing 1-12 of 20 items.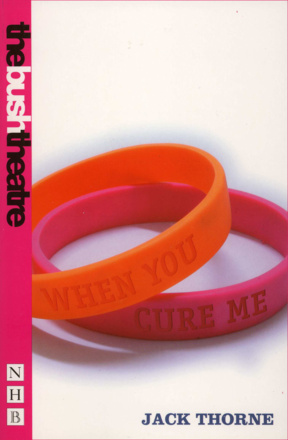 A painful – and painfully funny – play about being very young and in love – and coping with serious illness at the same time.
Two troubled, disturbing but bleakly funny plays from a leading writer of Channel 4's Shameless and Skins.

A play set on the day that New Labour swept into government, telling three deeply personal stories of euphoria and despair.

An exhilarating coming-of-age drama for a solo performer.

A play about the private and disturbing moments a couple share, exploring what becomes of a relationship when it is held together not only by love, but by fear, guilt and despair.

A dark and visceral coming-of-age vampire love story, based on the acclaimed novel and film.

A play about grief and looking at someone that little bit more closely. Written specifically for young people, Burying Your Brother in the Pavement was part of the 2008 National Theatre Connections Festival and was premiered by youth theatres across the UK.

A funny and scathing political fable attacking the squeeze on local government.

The first collection of plays by one of the UK's most exciting young writers.

A two-part play presenting two distinct moments in the life of Mary Bell, the eleven-year-old Newcastle girl who was convicted of the manslaughter of two toddlers in 1968.

A darkly confessional monologue for one male performer and a slide projector.

A heartbreaking short play about guilt, grief and responsibility, written for and performed at the Bush Theatre, London, in 2011.