Elyse Dodgson
Elyse Dodgson (1945-2018) was a longstanding member of the Royal Court Theatre's artistic team - first as Director of the Young People's Theatre and then as International Director, heading the Court's International Department. She was the first director of the Royal Court International Residency, which she started in 1989, and produced the Royal Court Young Writers' Festival (1986-91) and more than 30 full productions of new international plays. She coordinated long-term play development projects in many parts of the world including Brazil, Chile, China, Cuba, Georgia, India, Lebanon, Mexico, Nigeria, Palestine, Russia, Syria, Ukraine, Uganda and South Africa. She was the recipient of the 2004 Young Vic Award and in 2010 received an MBE for services to international theatre and young writers overseas.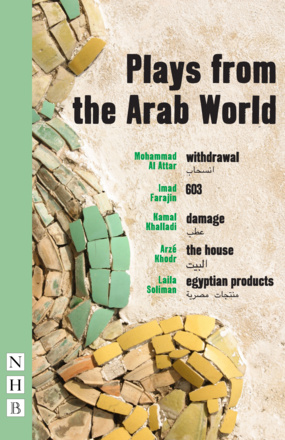 A collection of five extraordinary plays exploring and reflecting contemporary life across the Near East and North Africa.
A collection of modern Spanish and Catalan plays in translations by practising English playwrights, commissioned and first staged by the Royal Court Theatre.

There is limited availability of this title. Please

enquire

before placing your order.

A unique collection of five surprising and exciting plays from Mexico, in English translations, selected by the Royal Court Theatre, London.