Ebooks
The titles below are available to buy as an ebook (EPUB file) from this site, and are also available from most ebook retailers.
You can read about how to download and read our ebooks on our Ebooks Help page.
Showing 85-96 of 1,163 items.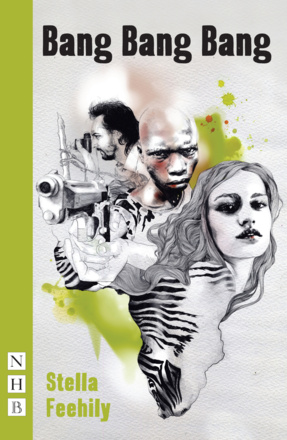 A revealing play that goes behind the public face of charities, journalists and NGOs.
A short and unnerving play about families, property and rampant vegetation.

The internationally renowned team of Peter Brook, Marie-Hélène Estienne and Jean-Claude Carrière revisit the great Indian epic The Mahabharata, thirty years after Brook's legendary production took world theatre by storm.

A play by young Spanish dramatist David Planell, about the hilarious attempt to get an accident video shown on TV, releasing undercurrents of racism in society.

A poignant drama about attitudes to teenage pregnancy in 1960s Britain.

A darkly funny comedy about modern freak shows, love and cream buns. Loads of cream buns.

A drama about a Dublin artist haunted by a mysterious accident in her past.

Lucy Kirkwood's delightful version of the classic fairytale, first seen in a production devised and directed by Katie Mitchell at the National Theatre for Christmas 2010.

A magical re-telling of the story of Beauty and the Beast, first performed in this version by the Royal Shakespeare Company.

A magical re-telling of the story of Beauty and the Beast, with music by Mick Sands drawn from traditional French folk melodies.

George Farquhar's immortal comedy about two young gentlemen with a misguided plan to get enrich themselves at the expense of a series of young heiresses.

A practical guide to training as an actor, helping you get the most out of drama school - and survive in the world beyond.