Ebooks
The titles below are available to buy as an ebook (EPUB file) from this site, and are also available from most ebook retailers.
You can read about how to download and read our ebooks on our Ebooks Help page.
Showing 85-96 of 1,163 items.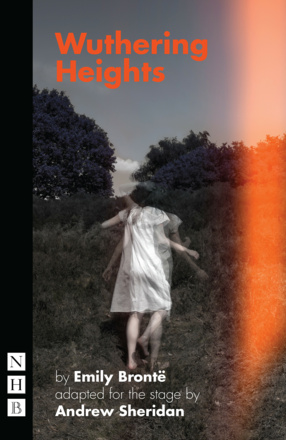 A ferocious, wild and utterly exhilarating adaptation of Emily Brontë's indelible masterpiece.
A bold new version of Ibsen's brutal portrayal of womanhood.

A play about the manhunt for the Yorkshire Ripper, going behind the scenes to investigate the case that nearly broke the British police force.

An innovative, apocalyptic comedy-drama featuring a fully interactive pub quiz.

A radical reimagining of the classic cautionary tale, transforming the iconic character of Faustus into a woman who makes the ultimate sacrifice and sells her soul to wrestle control of her own destiny.

A delicate and uplifting play about fragility, resilience and our need for love and forgiveness.

A sometimes comic, sometimes heartbreaking journey into the world of autism, mixing narrative, song, dance and direct address to explore this contentious and often misunderstood subject matter.

A wildly inventive comedy drama about courage, female friendship and flamingos. This volume also includes twelve comic monologues for female performers.

Five new plays from VAULT Festival

This anthology, the fifth from Nick Hern Books, comprises five of the best plays from VAULT Festival 2020, London's biggest and most exciting arts festival.

An acclaimed Catalan drama that presesnt a disturbing picture of contemporary Western society set against a background of urban alienation and violence.

A play about a group of inmates who have been locked up in a mental hospital since the Spanish Civil War.

A play by young Spanish dramatist David Planell, about the hilarious attempt to get an accident video shown on TV, releasing undercurrents of racism in society.