Ebooks
The titles below are available to buy as an ebook (EPUB file) from this site, and are also available from most ebook retailers.
You can read about how to download and read our ebooks on our Ebooks Help page.
Showing 61-72 of 1,163 items.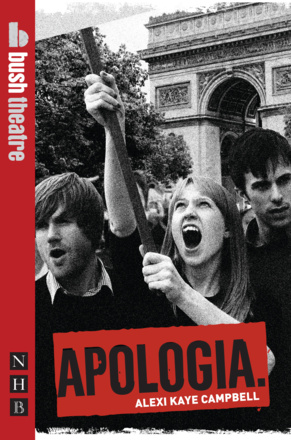 A disastrous family reunion is the occasion for a sharp and perceptive look at what has happened to 60s idealists and their children.
Both psychological puzzle and quietly devastating tragedy, Mark O'Rowe's The Approach explores the inner lives of three women as they desperately try to make sense of their world.

Three timely one-act plays, showing the brutal and bloody impact of the current Middle Eastern crisis on ordinary people: The Collector, Echoes and Angel.

A simple and delightfully inventive re-telling of the stories from the Arabian Nights.

A strange, tender love story from the author of Disco Pigs and The Walworth Farce.

Laura Eason's celebrated adaptation of Jules Verne's classic novel, a dazzling escapade that packs in more than fifty unforgettable characters.

A taut family drama about obsession, betrayal and the human need to belong.

The gripping story of the sensational, real-life case in which Sir Arthur Conan Doyle found himself playing detective.

A powerful adaptation of Louise O'Neill's devastating novel about the experience of a young woman whose life is changed forever by a horrific act of violence.

A sinister but comic drama of honour and violence, from the award-winning author of Howie the Rookie.

A smart, witty new musical by Chris Bush and Matt Winkworth about truth, celebrity and public outrage.

Rona Munro's thrilling play about the race to be the first woman in space.