Ebooks
The titles below are available to buy as an ebook (EPUB file) from this site, and are also available from most ebook retailers.
You can read about how to download and read our ebooks on our Ebooks Help page.
Showing 49-60 of 1,163 items.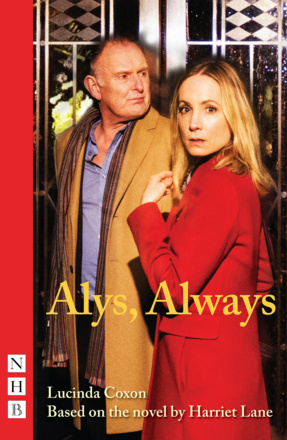 A psychological thriller, adapted for the stage from Harriet Lane's gripping novel.
A strikingly original, audacious thriller from a prize-winning Israeli writer.

A tender, frank and funny play about a West Country farm struggling to survive the Foot and Mouth pandemic.

Inspired by the extraordinary true story of the Angel of Kobane, Angel is part of Henry Naylor's Arabian Nightmares trilogy.

A suspicious death at the workplace and loner security guard Nick Prentice is hauled in for interrogation. An uproarious underworld whodunit, Ronan O'Donnell's single-hander reworks the hardboiled crime thriller for our times.

Helen Edmundson's celebrated adaptation of Leo Tolstoy's enduring classic is a vibrant and deeply moving meditation on the nature of love.

An explosive, gripping and disturbing play about the phenomenon of False Memory Syndrome.

A celebration of a great English heroine, Anne Boleyn dramatises the life and legacy of Henry VIII's notorious second wife, who helped change the course of the nation's history.

A muscular version of Sophocles' timeless masterpiece, offering a profound reflection on the nature of power, democracy and human rights.

The first great 'resistance' drama - and perhaps the definitive Greek tragedy.

A sharply perceptive, darkly funny riff on urban isolation by one of Scotland's leading playwrights.

A moving and unexpectedly funny play about a couple grieving the loss of their child.