Showing 91-108 of 1,360 items.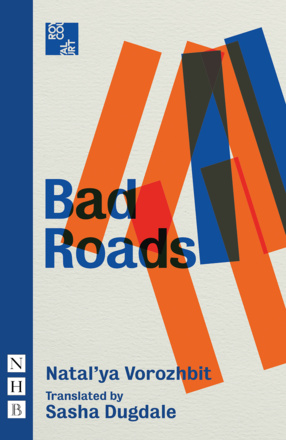 A heartbreaking, powerful and bitterly comic account of what it is to be a woman in wartime.
A play about freedom, guilt and the possibility of redemption, premiered by the Royal Shakespeare Company.

A poignant two-hander about memory, truth and love.

A thrilling play based on the nineteenth-century Red Barn Murder in Suffolk, rediscovering the lost story of the murder victim, Maria Marten.

A dramatic tale of a young Japanese girl's sexual awakening, and ultimate social downfall, in Hawaii's harsh sugar-cane plantation system of the early twentieth century.

A gut-wrenchingly funny, achingly sad play featuring jaw-dropping moments of physical comedy.

A play about the challenges of being on the school football team – and secretly gay.

A revealing play that goes behind the public face of charities, journalists and NGOs.

A gig-theatre play featuring original music inspired by early noughties and present-day R&B and Garage.

A short and unnerving play about families, property and rampant vegetation.

The internationally renowned team of Peter Brook, Marie-Hélène Estienne and Jean-Claude Carrière revisit the great Indian epic The Mahabharata, thirty years after Brook's legendary production took world theatre by storm.

A play by young Spanish dramatist David Planell, about the hilarious attempt to get an accident video shown on TV, releasing undercurrents of racism in society.

A poignant drama about attitudes to teenage pregnancy in 1960s Britain.

A darkly funny comedy about modern freak shows, love and cream buns. Loads of cream buns.

A drama about a Dublin artist haunted by a mysterious accident in her past.

A magical re-telling of the story of Beauty and the Beast, with music by Mick Sands drawn from traditional French folk melodies.

A magical re-telling of the story of Beauty and the Beast, first performed in this version by the Royal Shakespeare Company.

Lucy Kirkwood's delightful version of the classic fairytale, first seen in a production devised and directed by Katie Mitchell at the National Theatre for Christmas 2010.