Design
Showing 1-10 of 10 items.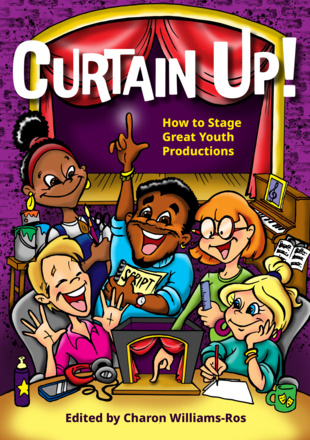 How to Stage Great Youth Productions
A comprehensive, hands-on guide to making theatre – perfect for any school, college, youth group or amateur-theatre company.
A sumptuously illustrated record of the career of one of America's leading theatre designers, Ming Cho Lee: A Life in Design is a fascinating insight into the creation of some of the landmark productions in American theatre history, and an essential book for anyone with an interest in theatrical set design.

The definitive guide to designing for theatre – by an award-winning designer with over 160 productions to his name.

World Scenography 1990-2005 is the second volume in a series of large-format, lavishly illustrated books documenting for posterity a collection of significant and influential theatrical set, costume, and lighting designs.

War, Revolution & Design

A sumptuously illustrated survey of the remarkable flowering of radical, visionary and experimental design for performance in Russia in the twenty years between 1913 and 1933, published alongside a major exhibition at London's Victoria and Albert Museum.

The Art, The Craft, The Life

The definitive text for today's and tomorrow's lighting designers, covering the complete history, theory and practice of lighting design.

A stunning full-colour record of half a century of inspired theatre work marking the 80th birthday of one of the UK's most distinguished stage designers.

Shakespeare Reworked by Peter Brook, Robert Lepage, Robert Wilson

A casebook study of three extraordinary productions of Hamlet by three giants of modern theatre: Peter Brook, Robert Lepage and Robert Wilson.

Profiles of twelve of America's most exciting and influential scenic designers, lavishly illustrated with more than 165 examples of the artists' sketches, renderings and models as well as photos of the finished sets.

An exploration of the careers and personal viewpoints of eleven major US set designers, combining research, commentary, extensive interviews and nearly 150 photographs, sketches, renderings and model designs.