Deborah Bruce

Deborah Bruce is a writer and theatre director. Her plays include: Raya (Hampstead Theatre, 2021); The House They Grew Up In (Minerva Theatre, Chichester, 2017); The Distance (Orange Tree Theatre and Sheffield Crucible, 2014; a finalist for the 2012-13 Susan Smith Blackburn Prize); Same (National Theatre Connections Festival 2014); and Godchild (Hampstead Theatre, 2013).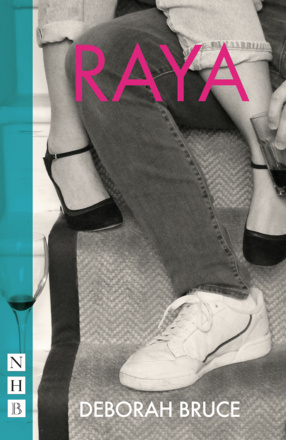 A witty and tender play about two old flames who meet again, after thirty years, at a student reunion.
Six Short Plays

Six short plays exploring estrangement and loneliness, moving towards redemption and hope.

A tender, dark and funny look at a co-dependent relationship between a brother and a sister, and how they cope when the world bursts in on them.

Five of the most exciting voices in theatre explore the pressures on our public services as one young woman buckles under pressures of her own.

A painfully funny play about motherhood (and fatherhood), about keeping control, and about letting go.

A play exporing the apparent gulf between the young and old, commissioned as part of the 2014 National Theatre Connections Festival.

A sharp, dark comedy that explores the inescapable difference between feeling 19 and being 19.