Showing 55-72 of 238 items.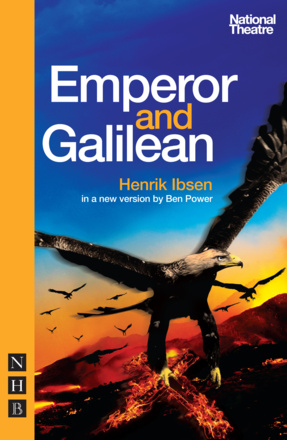 A thrilling version of Ibsen's epic play, charting the true odyssey of an astonishing man as he struggles to find spiritual fulfilment and political pre-eminence.
An expressionistic chronicle of a black dictator's flight from his oppressed subjects.

The extraordinary and mesmeric play by the Swedish author who was reputedly a model for Miss Julie and Hedda Gabler.

Ibsen's play about an idealistic doctor whose moral resolve is put to the test when he discovers that the waters from which his native spa town draws its wealth are dangerously contaminated.

Arthur Miller's version of Ibsen's most explosive play.

James Joyce's only play, a startlingly modern portrait of a marriage.

Four plays by the great French Romantic poet Alfred de Musset (1810-57) in accomplished modern translations by American theatre practitioners.

Strindberg's gripping psychological drama about the battle of the sexes, in a version by Mike Poulton.

A fresh, performable version by John Clifford of Goethe's 'unstageable' masterpiece.

A two-part version of Goethe's great work, retaining the mighty scope, linguistic daring and philosophical intricacy of the original.

Terence Rattigan's first play, published for the first time in this edition to mark the centenary of his birth. With an authoritative introduction by Rattigan scholar Dan Rebellato. 

A moving story of love and loyalty, courage and fear, based on Terence Rattigan's own experiences as a tail gunner in the Second World War.

A classic French farce of infidelity and mistaken identity. In the Nick Hern Books Drama Classics series.

A bawdy, satiric and theatrically allusive comedy that was extremely popular with seventeenth-century readers.

A rich and poetic play set during the Russian Civil War, by the author of The Master and Margarita.

A masterpiece of light comedy from Terence Rattigan, about a group of bright young things attempting to learn French on the Riviera amid myriad distractions.

Terence Rattigan's sparkling comedy about a group of bright young things attempting to learn French on the Riviera amid myriad distractions, French Without Tears ran for over a thousand performances in the 1930s and remains a delight today.

A masterpiece by one of the greatest writers of the Spanish Golden Age, including one of the most memorable acts of resistance in world drama.