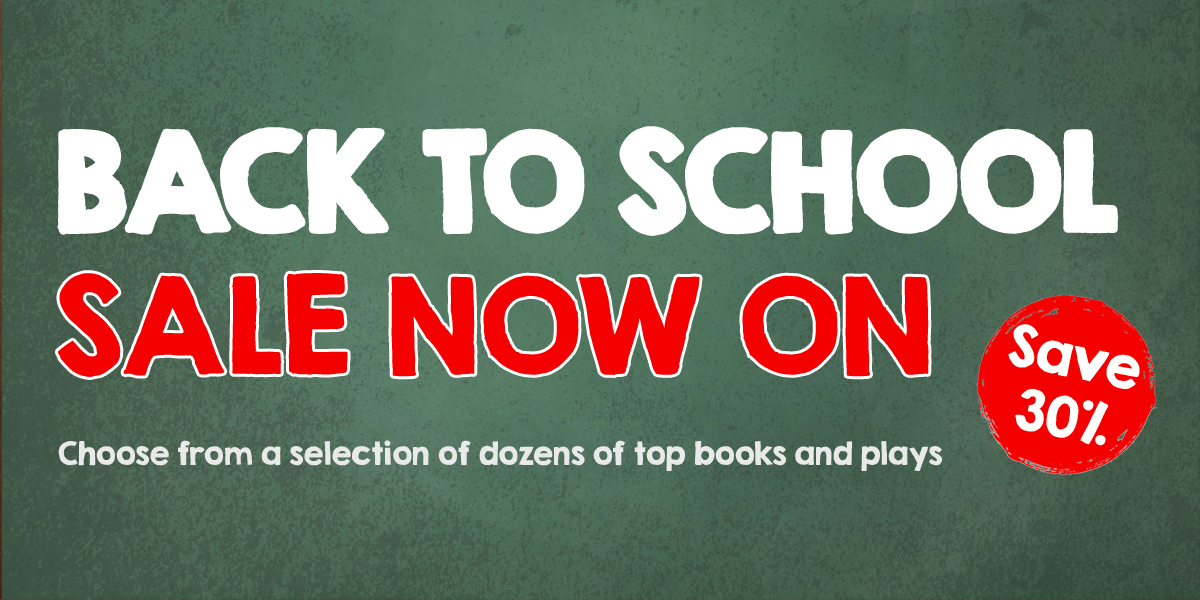 Use code BACKTOSCHOOL until 1 October
The new academic year is upon us – and thanks to our Back to School Sale, you can get all the books you need to learn new skills, or brush up on existing ones, at great discounted prices.

For the rest of this month only, you can save 30% on dozens of our top titles for students and teachers – or anyone looking to keep developing their abilities, no matter what stage of their career – when you enter voucher code BACKTOSCHOOL at checkout. Plus, get free UK postage and packaging on all orders over £40.

The titles included cover a wide range of topics such as voice, improv, Shakespeare, puppetry, drama games, writing, Brecht, actioning, movement, Stanislavsky and more, plus great plays for teenagers to study and perform. Choose from dozens of popular, well-established books, as well as many brilliant recent publications that will expand and strengthen your resources.

This offer valid on both print and ebook formats (where available) – so take a look at everything that's included, and get saving!

To take advantage of this great offer, just browse the selection below, make your picks and enter discount code BACKTOSCHOOL at checkout. This offer ends Friday 1 October 2021.