Annie Fox
Annie Fox trained as an actor in New York and at LAMDA. Under the name Andrea Browne, she worked in theatre, film, television and radio. She also taught English and Drama in London schools. She now writes educational books for several publishers. Her debut play, Woman Caught Unaware, was a finalist in the inaugural Heretic Voices competition, and was performed at the Arcola Theatre, London, in 2018.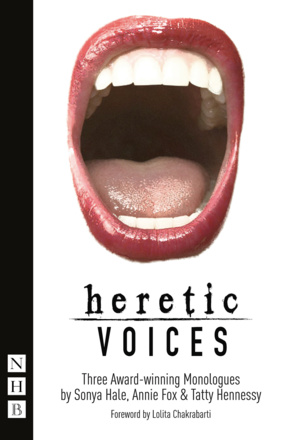 Three Award-winning Monologues
An anthology of the best new writing in monologue form, celebrating unique voices with exceptional stories to tell.
A searing examination of the culture of body-shaming, exploring how images of women are represented in art and social media.