The Integrated Voice (with DVD)
A Complete Voice Course for Actors
Paperback, 416 pages
Online Price:
£13.59
ISBN: 9781848421844
Format: 216mm x 138mm
Imprint: Nick Hern Books
Published: 21st March 2013


---

Category:

Acting

,

Voice
The Integrated Voice is a unique new approach to the understanding and training of the actor's voice.
Structured as a series of practical workshops, the book leads you, session by session, through the foundations of release and relaxation, breath and voice support. Later sessions concentrate on developing your stamina and muscularity, deep resonance, and your ability to create and sustain extreme vocal states.
The book will help you to develop a voice that is utterly integrated with your body, breath, mind and emotion – and, therefore, with any character or text you are working on.
Accompanying the book is a 110–minute DVD, showing many of the exercises and sessions in action, and featuring full-length workouts and warm-ups which you can join in with, to help you prepare your own voice.
The result is a systematic and rigorous course to train and improve one of your most important instruments as an actor. It will prove essential reading (and viewing) for students, training actors, working professionals – and their teachers and coaches.
'A great cause for celebration... a trustworthy and highly instructive companion to the work that takes place in the studio' Jane Boston, Head of the International Centre for Voice
DVD CONTENTS: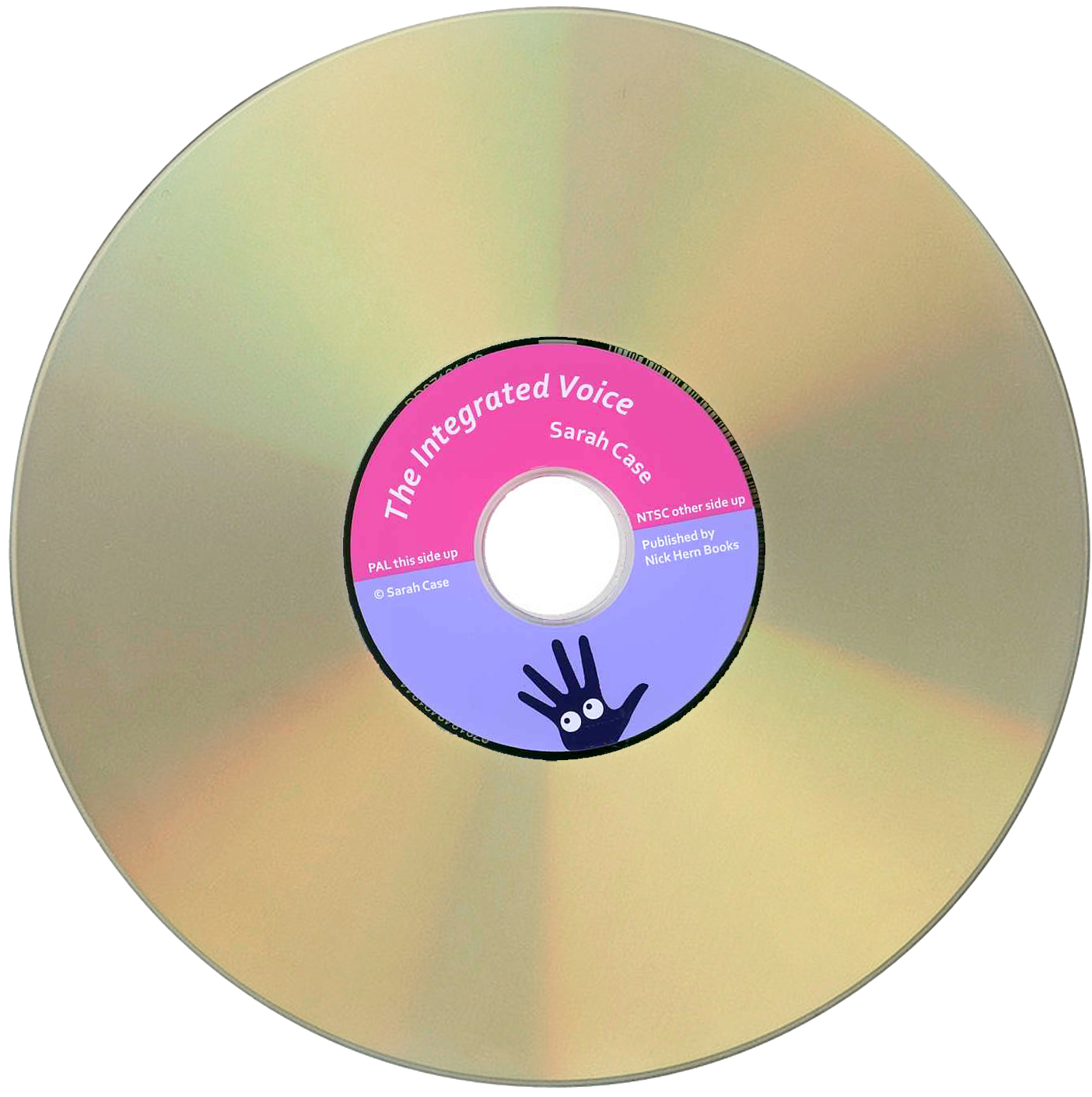 Introduction

SECTION A
Warm-ups/Workouts/Physical
• Main Warm-up/Workout
• Short Warm-up
• Restoration Warm-up
• Angel Wings – semi-supine with armraises and sound
• Rolling Down the Spine – with breath and voice
• Sun Salutation – with voice
SECTION B
Speech Work: Preparation
Lip Exercises
• Lip Warm-ups
• Lip Muscularity & Agility
• Lip Consonant Drills
Tongue & Soft Palate Exercises
• Tongue Warm-ups
• Tongue Muscularity & Aerobics
• Tongue Flexibility
• Tongue & Soft Palate Consonant Drills
Speech Work: Application
Articulation & Resonance
• Basic Figure of 8 Pattern
• Consonant Combinations
• Figure of 8 Accents
• Further Sequence & Articulations
The Bone Prop
SECTION C
Text & Extras
• Taking a Baby 'f' for aWalk
• Sailor's Hornpipe – articulation jingle
• O for a Muse of Fire – physicalised sections
• There is Beauty (The Mikado)
• Poppy Protested – articulation sentence
Credits
'Excellent... a great resource'
'Approachable, down-to-earth... will sustain you for the rest of your career'
'Very thorough and offers up some very interesting and playful exercises... The added bonus is a 110-minute DVD. Often classroom DVDs can take themselves too seriously and be a put off - not this one. I was soon stretching and humming and putting my text into action... A valuable exercise course, not only for actors but also a major resource for voice teachers of actors.'
'Exciting, exploratory and fun... I particularly love the way [Sarah Case] uses physicality to ground the diction work, engage the whole body, and make it extremely enjoyable'
Sarah Case is a voice and text coach, and a former actor. She was Head of Voice on the Acting Degree course at Italia Conti Academy, and now lectures at Arts Educational Schools, and is principal voice coach for Fourth Monkey Theatre Company. She also works on voice and vocal confidence with business and private clients.
---
Related titles:
---
Recently viewed:
Email a friend
CURRENT BESTSELLERS
based on sales through this website in the last 60 days